Offshore Oil & Gas
For the offshore oil & gas market Smulders offers platforms, jackets and subsea structures; individual manufacture as well as full-scale EPCI projects. Through the years we have gained valuable experience, which we offer to our clients in every new project. We are and excellent choice when it comes to the production of complete platforms and their foundations.
The diversity of our business lines, the expertise of our employees and the performance and efficiency of our production facilities enable us to play an active role in all the elements involved in the oil and gas industry.
Filter
Use below filters to search through our Offshore Oil & Gas references.
Search results
15 results have been found.
Scroll down to view results.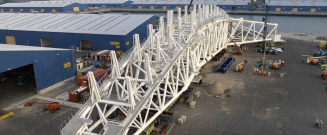 Stinger Pioneering Spirit
Vlissingen, The Netherlands
Steelstructure for placing pipelines by M/S Pioneering Spirit
Read more >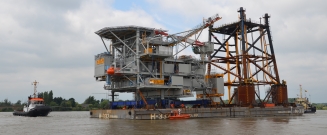 Q13-A Well Protector Platform
North Sea, The Netherlands
Steel construction of an offshore platform
Read more >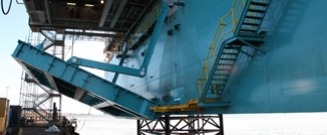 Rowan Tension Deck
Scotland
Offshore project that consists of a deck, constructed with plate girders and standard profiles.
Read more >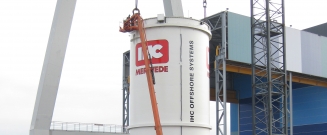 Noise Mitigation Screen
Hoboken, Belgium
Installation for reducing noise level during offshore pile drilling for sea protection
Read more >
There's
more
Here you can see some more references!